Our Story
In 1987, Vladimir "Val" Konstantinovsky and his wife and two children emigrated from Odessa, Ukraine to join their extended family in Cleveland, Ohio. Val was a master memorial engraver in the Ukraine, a skill that had been passed down from his father, grandfather and great grandfather. And as a fourth generation family business, we are committed to continuing the legacy that was started over 120 years ago.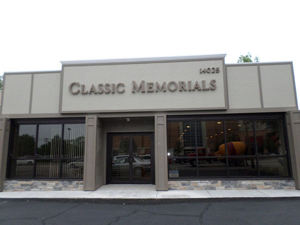 At Classic Memorials, helping families memorialize their loved ones in the most appropriate, perfect and custom way is our passion and that passion is most evident when you visit our newly enhanced showroom.
From MBNA Certified Memorialist® personal service to our large selection of granites in all shapes and sizes to our 7 Principles of Design™ process, when the time is right to memorialize your loved one – Classic Memorials is here to help.
Our Artist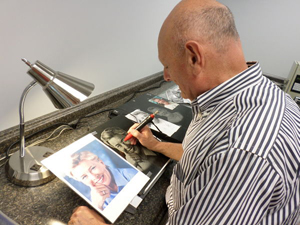 Val Konstantinovsky, our master engraver, is a Monument Builders of North America Certified Memorialist® (one of approximately 109 in North America). Val helps Cleveland and Northeast Ohio area families remember and honor their loved ones with custom granite memorials.
Konstantinovsky's attention to detail and ability to capture the essence through conversations with family members and studying photographs of his subjects distinguishes the headstones and monuments he creates from all others. Specializing in hand-etching and engraving high quality portraits on premium granite, he is able to produce custom monuments with such details that it will appear as if a photo was etched in granite. It should then be no surprise that our master engraver's work has been featured in many national newspapers and magazines including "Stone in America", "MB News" and Cleveland.com.
Since headstones and monuments last for many years, it's important to really accurately capture the deceased's personality. Vladimir has been able to do this for over 45 years in Europe and in the United States. With thousands of custom memorials and headstones in his portfolio, his work has been able to convey warmth and personality that other engravers have yet to master.
When you contact Classic Memorials for a monument or headstone, you'll receive a free consultation and begin the process of memorializing your loved one forever. Call today: (216)321-6740 or (800)278-8523.
Memorial Art